Shute & Merchant
once located at the Head of the Harbor in Gloucester Massachusetts
Shute & Merchant

advertising
---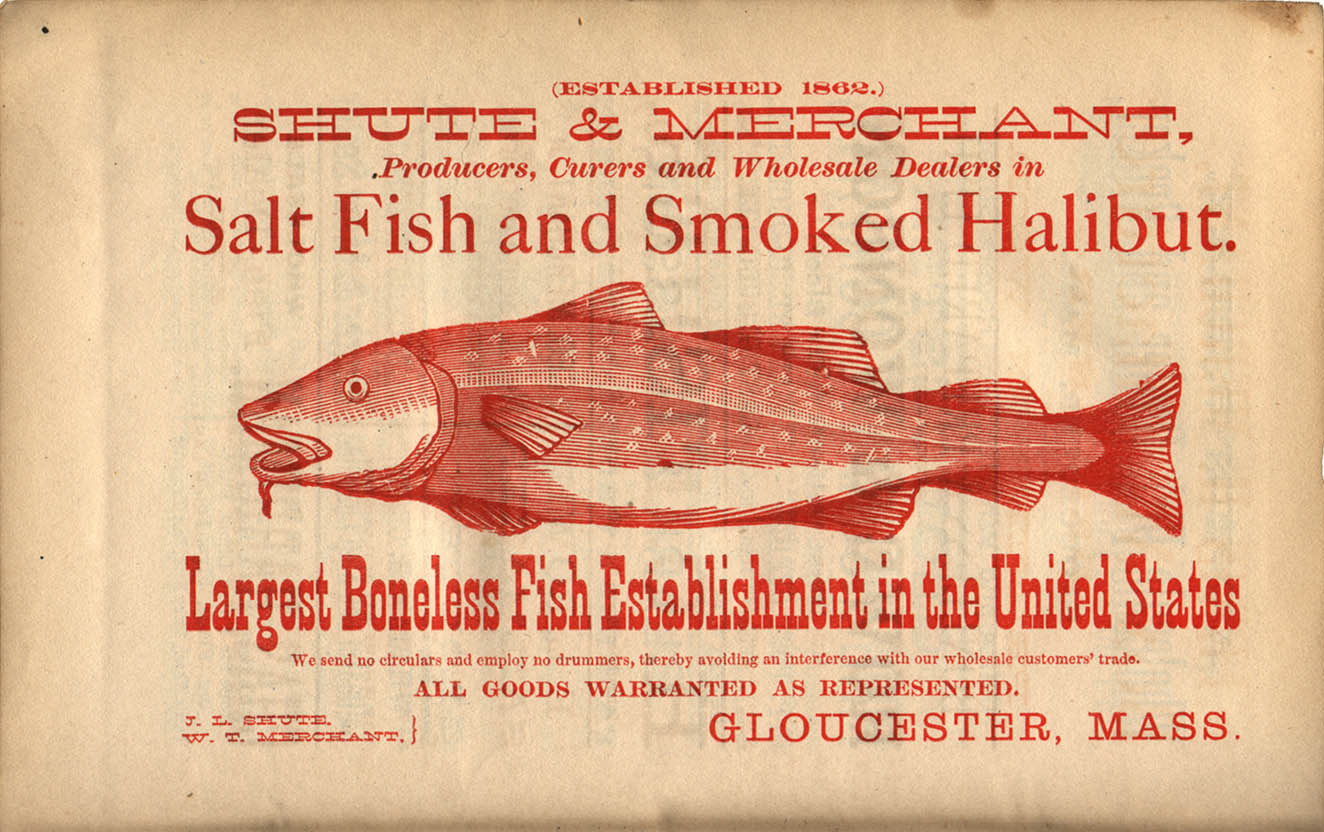 (click on the image to learn more)
By at least as early as 1882, Shute & Merchant had begun advertising itself as the Largest Boneless Fish Establishment in the United States. This ad, from the 1882 Fishermen's Own Book, was one of only two or three color ads in the publication. Using the term "boneless" was probably a key piece of how they distiguished their fish products from others, and it is likely there may have been other fish firms that did not just produce boneless fish products that were larger..
Earlier ads for the firm advertise that they are not only curers of fish, but also outfitters. Sometime during the 1870's, the firm stopped being an outfitter, and focused their business on the production of fish products.
(click on the image to learn more)
---
---
While earlier advertising typically consisted of images engraved on printing plates for newspapers, magazines and other publications, eventually color lithographic printing processes opened new opportunities for how companies could create advertisements. By the 1870s tradecards of all types were commonly used to let consumers know about the wonderful products a business had to offer. Shute & Merchant, began to use these as well, and they involved a wide variety of visual devices.
Color lithography made it possible to produce all sorts of unique images for advertising trade cards. Some were designed based on subjects specific to the industry, like a split codfish skin.
(click on the image to learn more)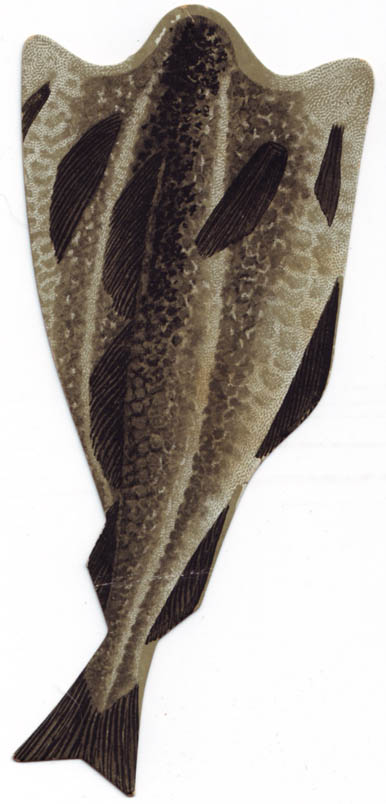 (click on the image to learn more)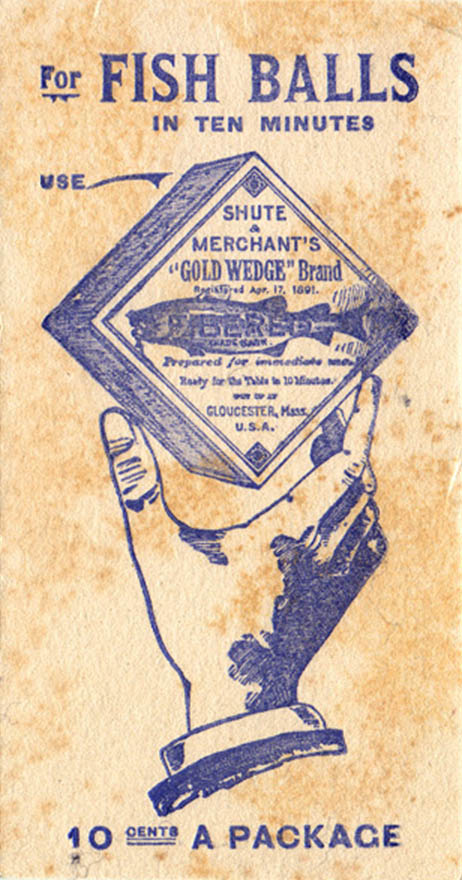 This 3" x 5" ink blotter is just one example of the items Shute & Merchant used, and this was an advertising piece that could be used on a daily basis since fountain pens were the most common writing tool of this time period. This one had never been used, so may likely be the only example of this particular ad item used by the firm.
---