---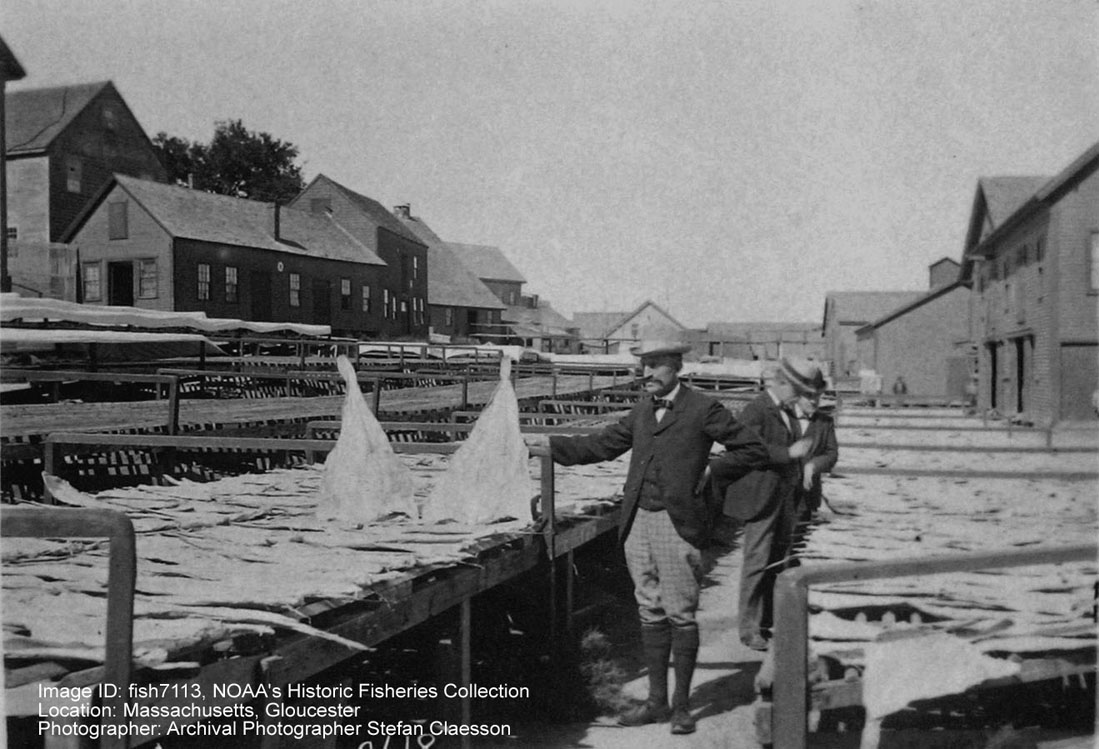 (click on the image to learn more)
The oldest, and one of the best known fish businesses in Gloucester was the firm John Pew & Son, which was established in 1849.
John J. Pew, one of the owners, is standing in the flake yard, which covered several acres. Besides being producers and wholesale dealers, the firm was also an importer and dealer of salt which they brought in bulk from Trapani on the Mediteranian Sea. (above)
Another of the well-known fish firms in Gloucester was Slade Gorton. The firm was founded around 1882, was the first to package salt-dried fish in barrels. (below)
The merger of several companies in 1906, which included the John Pew firm and Slade Gorton, resulted in the firm known as the Gorton-Pew Fisheries Company. By 1907, Shute & Merchant had also merged with Gorton-Pew, which is considered to be the predecessor to what is now Gortons of Gloucester.
(click on the image to learn more)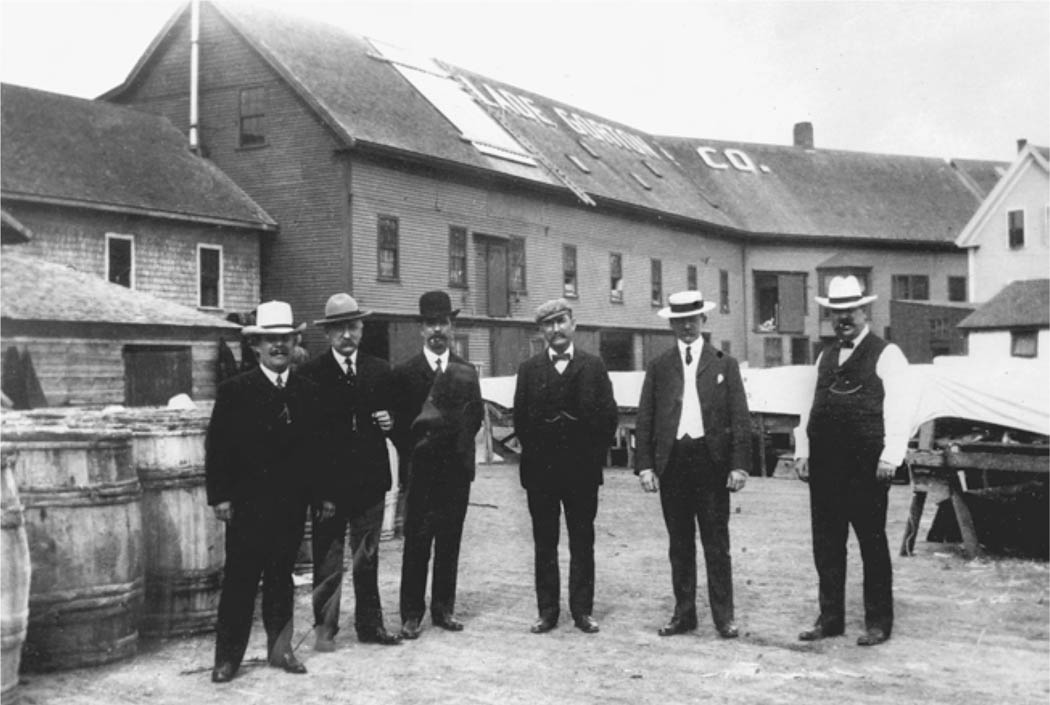 Upon the merger of the four fish firms -- Slade Gorton & Co., John Pew & Son, D. B. Smith and Reed & Gamage, the Gorton Pew Fisheries Company became the largest fish firm in Gloucester. This merger was a sign of the times, and it wouldn't be long before a number of other long-time Gloucester firms became part of Gorton-Pew. The various plant were located all around Gloucester Harbor, and as can be seen in the image, involved some very large facilities.
By about 1912, this firm owned 15 wharves and 35 buildings in Gloucester. This was in addition to plants in Boston, Maine, Cape Breton and Newfoundland. Their extensive facilities allowed them to put out 375,000 pounds of fish to dry at any one time on the open air flakes. An additional 150,000 poounds could be dried using their indoor spaces.
At this same time, several of the brand names used by the firms prior to the merger continued to be used. Those included the Water Lily brand originally marketed by Slade Gorton & Co., and the Diamond Wedge brand previously sold by Shute & Merchant.